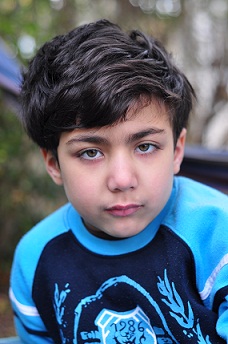 One and a half years ago Aviel was diagnosed with Fanconi anemia A – which is a rare and sever genetic blood disorder. It is characterized in the in the beginning by bone marrow paralysis and a significant drop in blood count throughout all parameters. The patient in this situation has no choice but to undergo a bone marrow transplant. Today Aviel is living on a daily dosage of medication (240mg a day of Denzol and 750mg per day of Caskapron ) – unfortunately Aviel's body is no longer responding to the medication.
Due to Aviel's urgent need for a bone marrow transplant, over 20 million samples throughout the world were tested, unfortunately none matched Aviel's. This leaves only one option, an APLO transplant, this type of transplant is very complex as it is only partially matched, 50%, from one parent.
Before any transplant can take place, preparations have to be made. The Therapy's protocol calls for chemotherapy as well as radiotherapy, Fanconi patients are not able to undergo radiotherapy ……, Chemotherapy doses need to be very low or the patient will not survive the transplant preparation protocol.
To date, no APLO transplantation in patients with Fanconi has been done in Israel. After brainstorming and a thorough investigation of all medical centers worldwide, we and Aviel's family believe that the center that will give Aviel the best chance of survival and a return to being a healthy boy is a U.S. hospital in New York, Memorial Sloan-Kettering Cancer Center under the auspices of the renowned Dr Farid Bulad, an expert in the field of APLO transplantation in Fanconi patients.
For Donations with Credit Card or Paypal acocunt